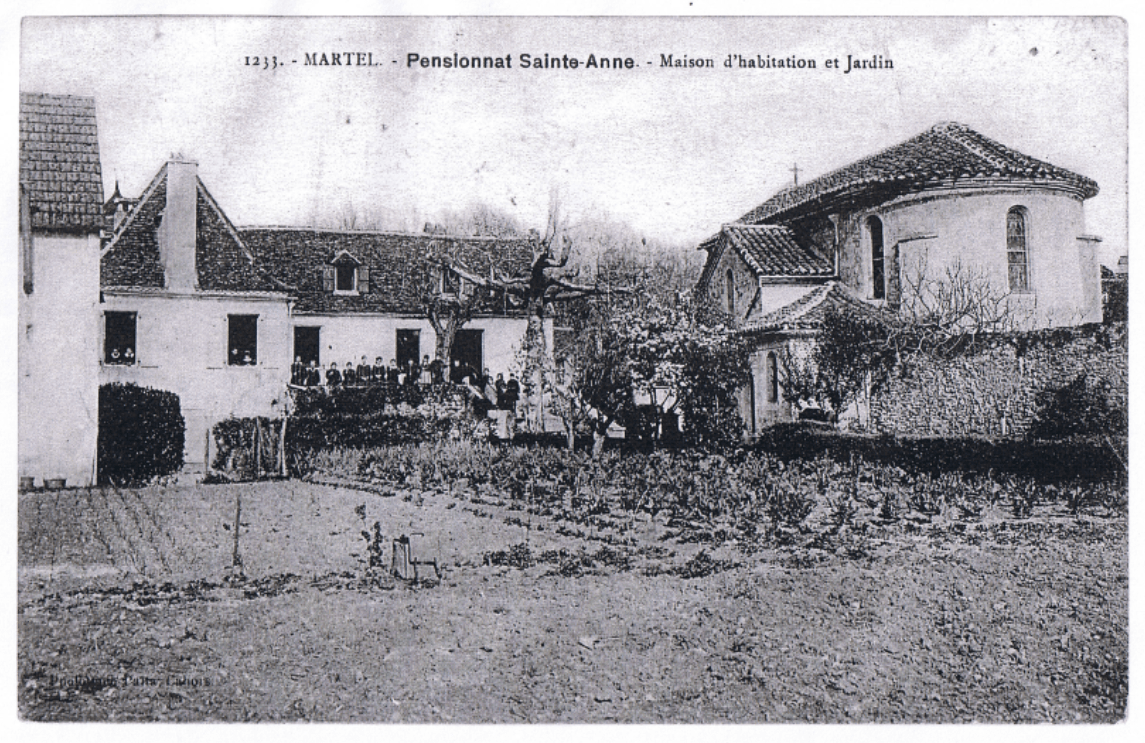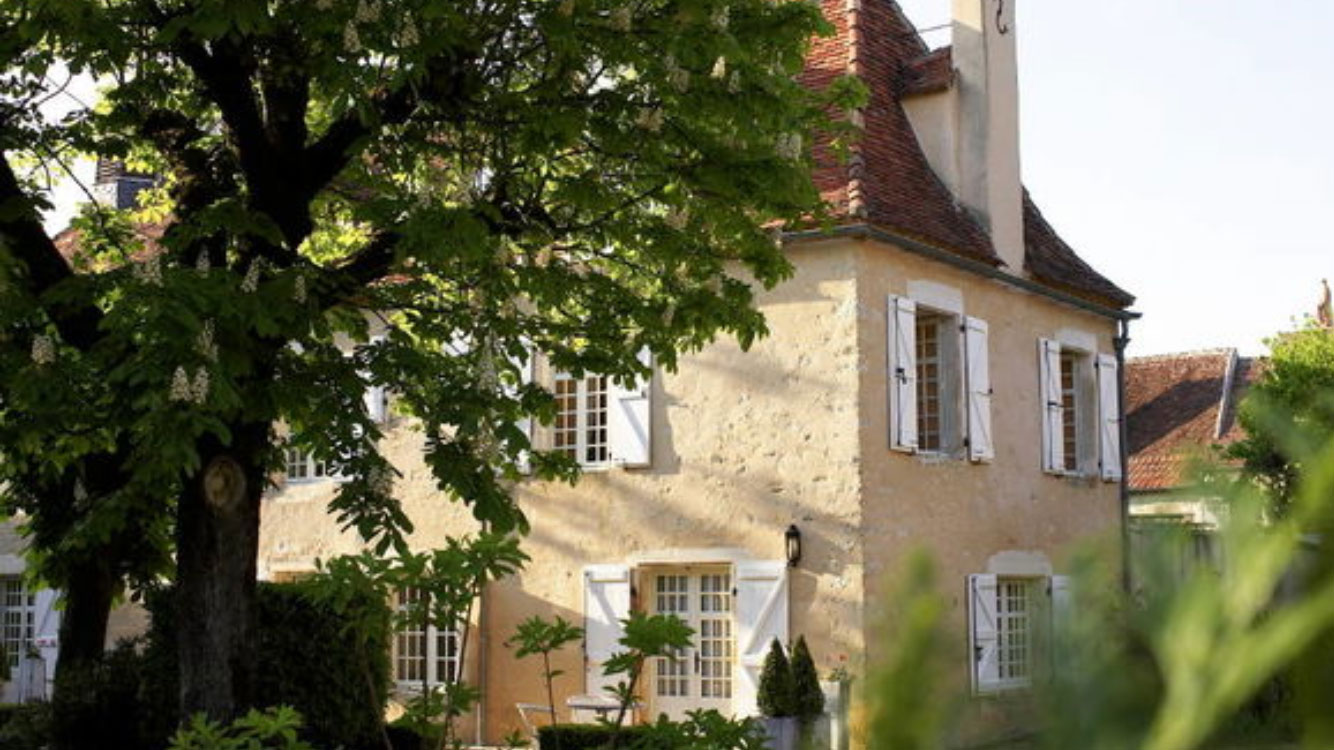 Relais Sainte Anne in Martel, Lot, France enjoys a large park area, thus offering a peaceful and comfortable atmosphere with relaxing views towards the gardens.
Newcomers will be surprised when entering this domain installed on the grounds of a former Catholic boarding school. The most imposing building that one will discover at first is a church formerly dedicated to Sainte Anne. Today, this is an exceptional and peaceful place.
Relais Sainte Anne is located in between the two surrounding walls erected successively at the twelve and the fourteenth century to protect the city of Martel. Partial remains of the second wall are visible on the south side of the property limits. The place was originally occupied by private houses with gardens, some of these participating to the present setting. Starting in 1854, the Catholic Congregation of Our Lady of Calvary, based in Gramat near Rocamadour, decided to buy successively several houses with the intent to install a school for the girls. At that time, the recently created public schools were reserved for the boys.
Year after year the Community developed their school including additional buildings. The Chapel was erected during the years 1870 to 1877 and dedicated to Sainte Anne, the mother of the Blessed Virgin. Today, this church offers a peaceful atmosphere with its altar, stained glass windows, statues and sculptures. Nearby, the main school building surrounded by the gardens is decorated on its west side with a statue of Jesus Christ. More recently, an additional hotel building was erected at the far end of the gardens.
Over years, the original vegetable garden intended to train and feed the school girls has become a beautiful park with huge trees, particularly conifers such as Incense Cedar, Atlantic and Indian Cedars, Italian Cypresses…It is now an ideal setting for the heated swimming pool.
The Saint Anne Catholic school has trained up to one hundred girls at a time, part of them living on the site in various housings bought initially and which have since then become quiet hotel rooms.. Occasionally, some old ladies living in Martel will love to talk about their young years spent in this place, which was closed in the 1970's.
In 1993 it became a hotel until 2019, Relais Sainte Anne offers this exceptional environment as a wonderful resting place, in the immediate vicinity of the old historical city of Martel. Other local attractions to discover include Rocamadour, Padirac, Sarlat, the Dordogne valley and several other natural and historical sites of the famous Perigord.
From now on, Mr and Mrs Didier GERARD, new owners of Relais Sainte Anne, will be glad to welcome you for holidays in one of the two guest houses, the Cottage and L'Ecole, and also for your private and professional events.